We work to ensure our government acknowledges what OFWs do for agriculture and that we get additional support from both local and national levels. Below were our meetings as featured in the official social media pages of Dept. Of Agriculture Undersecretary and Dept. Of Trade and Industry Agusan del Sur:
n
n
National level – Department of Agriculture, USec. For High- Value Crops Evelyn G. Laviña

n
We were featured here at her official FB account: https://m.facebook.com/story.php?story_fbid=312920529106208&id=214334772298118​
n
n
n
Very exciting things were discussed and we will update you once minutes of meeting is out.
n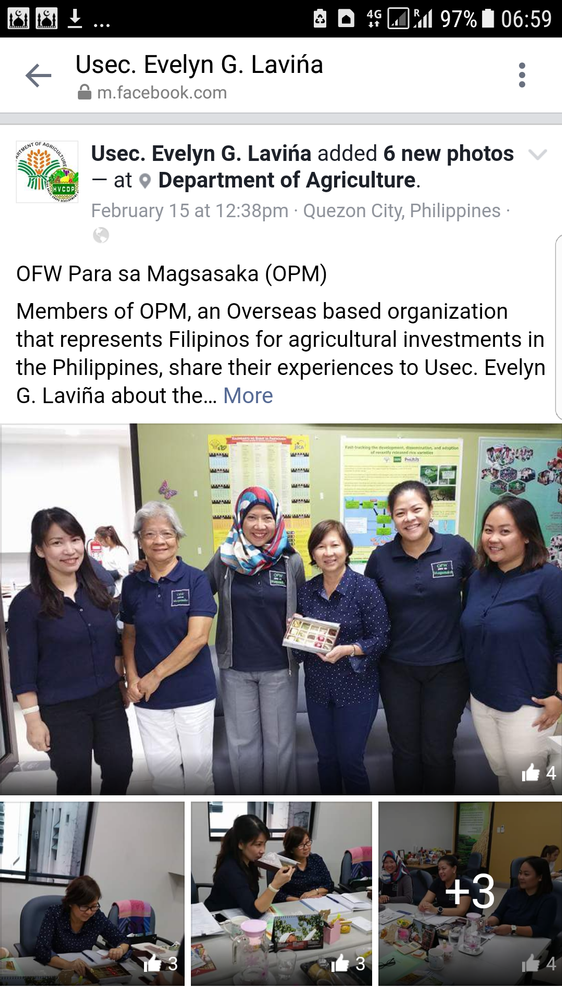 n
n
n
Provincial level – DTI Agusan Del Sur

n
We were featured here at their original FB site:
n
https://m.facebook.com/DTI.AgusandelSur/photos/a.1892438767659343.1073741828.1851364571766763/1914165598819993/?type=3&source=48
n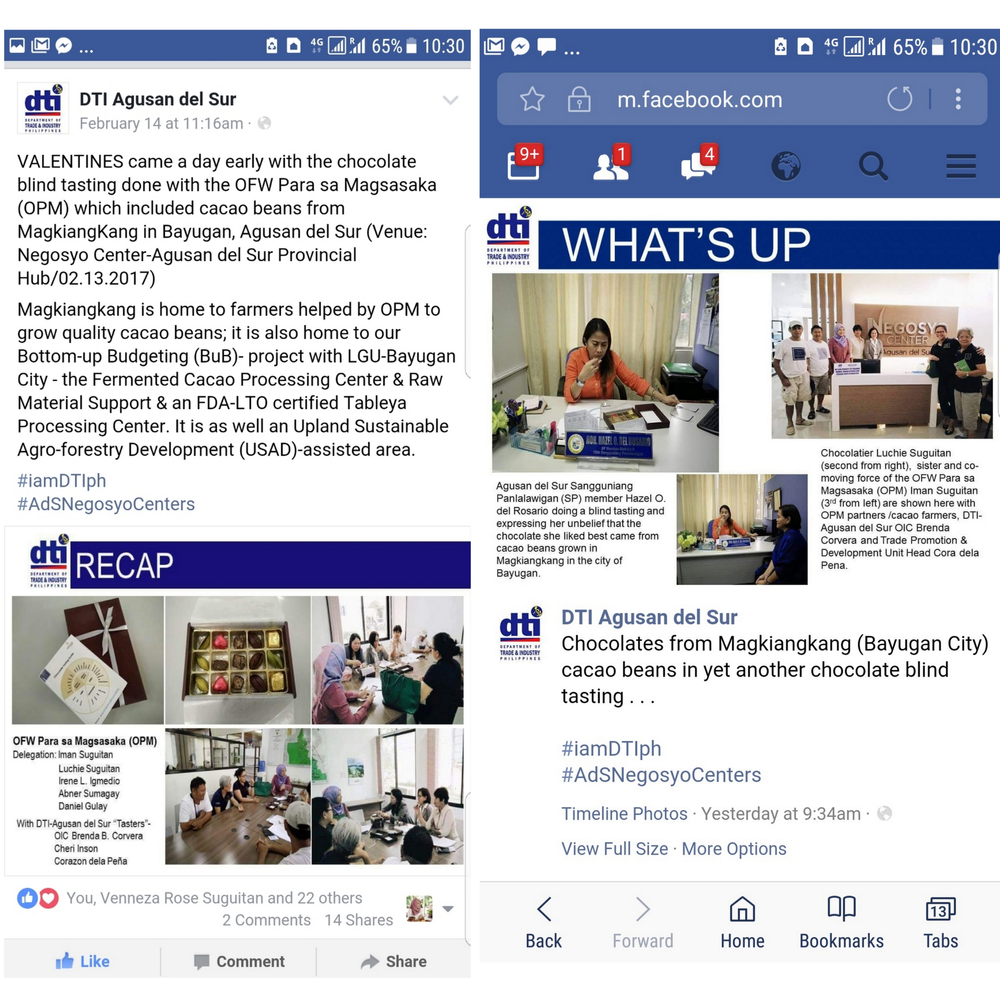 Luchie and I are working doubly hard to get newsletters out so you can be in the know as regards what we discuss with the government and how very exciting our chocolates are being received in the blind tasting, plus segment 2 of our free cacao farming webinar will be out by early March. Wew! Please bear with us for our slow replies! Just verrrry busy ensuring we get all areas covered. 😀
n
n
n