From Mid-West Michigan, to Southern State of Georgia, to West Coast Nevada and now to the Pacific Coast of California, home to one of the most famous bridges in the world – San Francisco.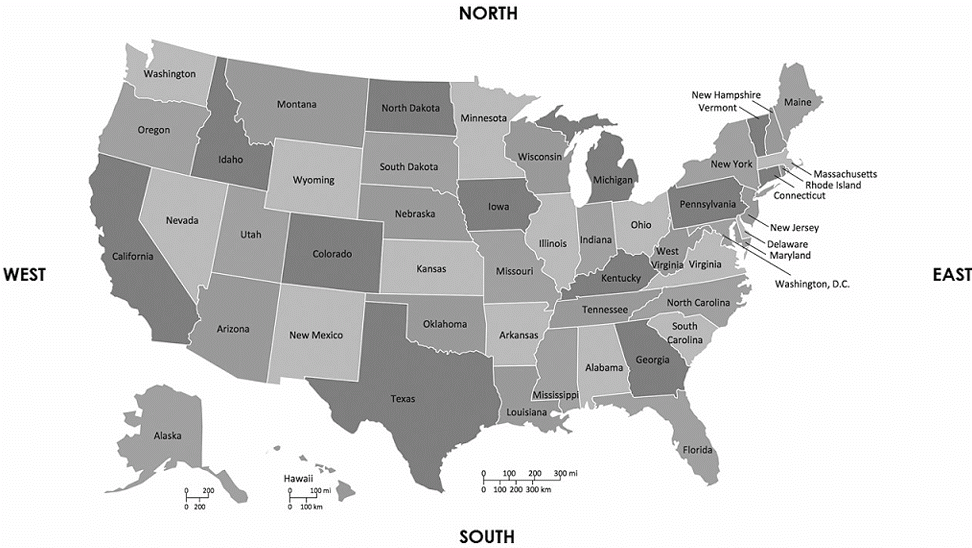 n
n
n
I headed to the Bay Area and visited some of the greatest chocolatiers and chocolate makers of the city. Bay Area also happens to be home to many huge American chocolate factories. My focus though was micro-batch chocolate makers, those people who create small-batch chocolates from cacao (or cocoa) beans developing them until the cocoa beans actually become an actual chocolate bar or bon-bon. This differentiates the chocolatier from the chocolate-maker. The chocolatier skips the cacao bean step and starts from melting the couverture (high-quality chocolate that contains a higher percentage of cocoa butter than baking or eating chocolate), adds other ingredients and then crafts it into beautiful molded chocolates, whereas the chocolate-maker goes a step up the value chain by making the chocolates from the cacao beans itself, thereby having more control of the texture and natural flavor of the cacao.
n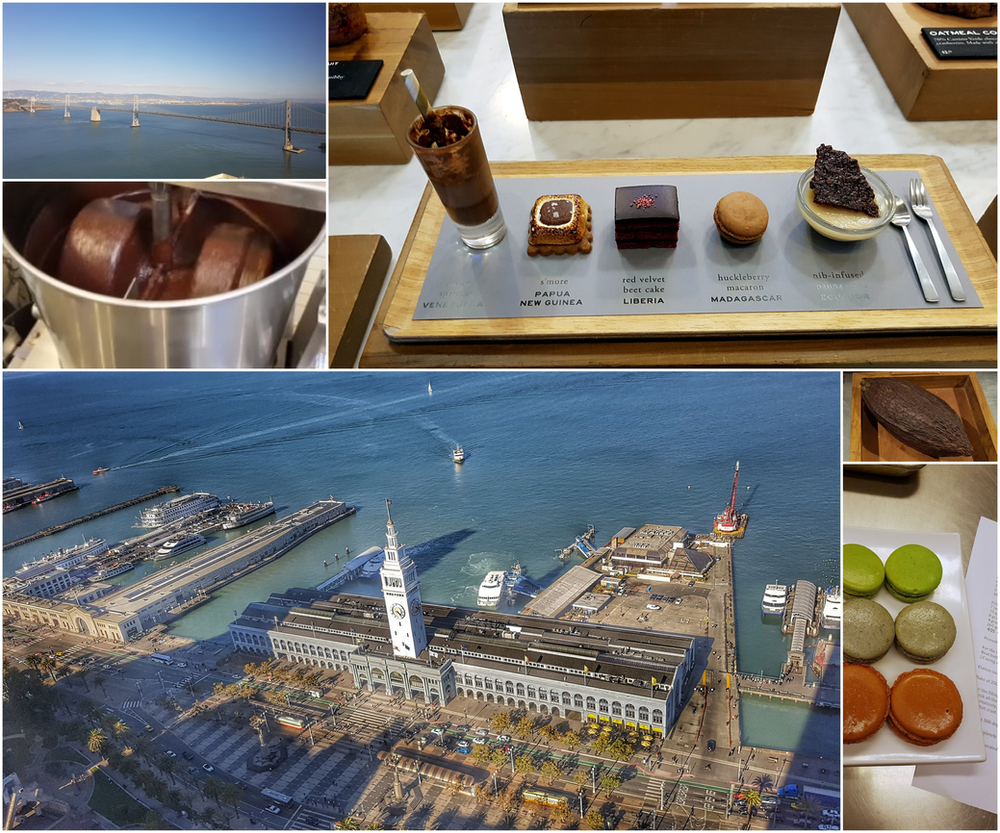 San Francisco really has chocolate-friendly environment.
n
n
n
n
Dandelion Chocolate, San Francisco
n
http://www.dandelionchocolate.com/
n
740 Valencia Street
n
San Francisco, CA 94110
n
I knew that going to San Francisco means going to Dandelion Chocolate. I was sure they would not disappoint in terms of quality and creativity, and they didn't! I so wanted to take either a class or a tour at their chocolate factory however as I looked up their calendar, their dates didn't fit mine. So I emailed them hoping I could get in one of their slots somehow. To my happy surprise, Jessica Robin, Dandelion's Events and Tours Manager, offered a time slot and a one-on-one tour! Lucky me!
n
n
Check out my chocolate tour video:
https://www.youtube.com/watch?v=qMp5WRJ69tM
n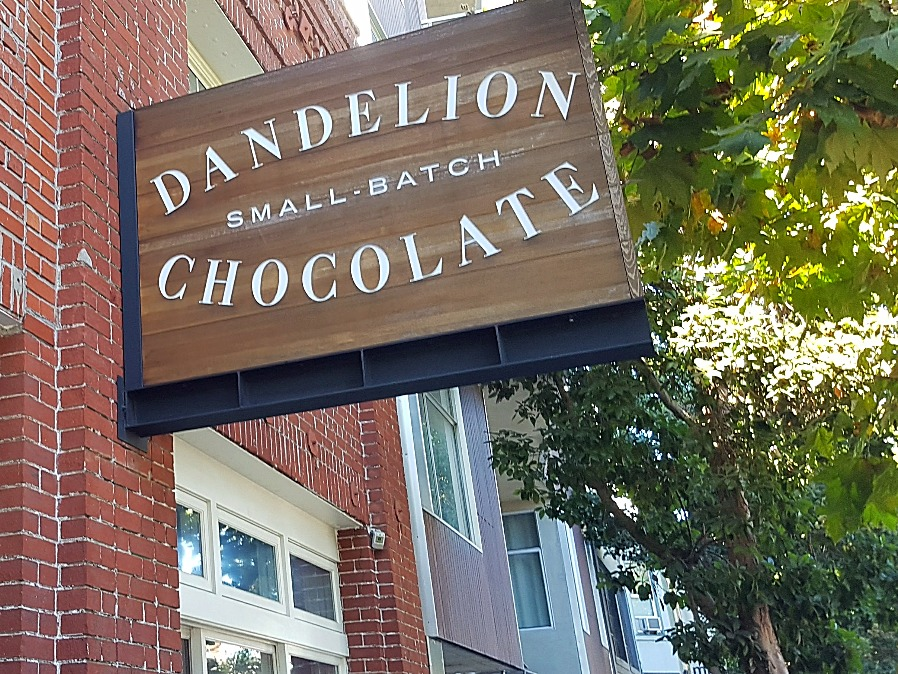 Dandelion Chocolate is a bean-to-bar chocolate factory, located in the hippest hipster district in San Francisco, the Mission District.
n
n
n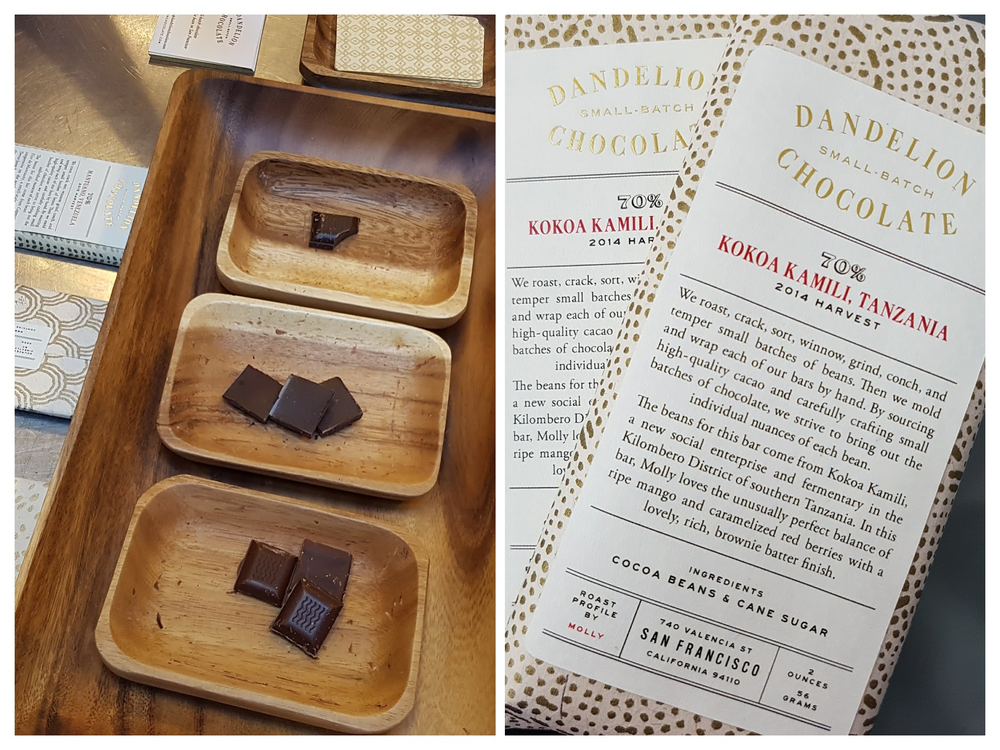 Chocolates I've tasted on the left, and some I took home with me on the right – Dandelion Chocolate's label includes the name of the chocolate maker that had roasted this batch, the harvest year, the cacao content, and most importantly, where the cacao beans of this chocolate's from.
n
n
n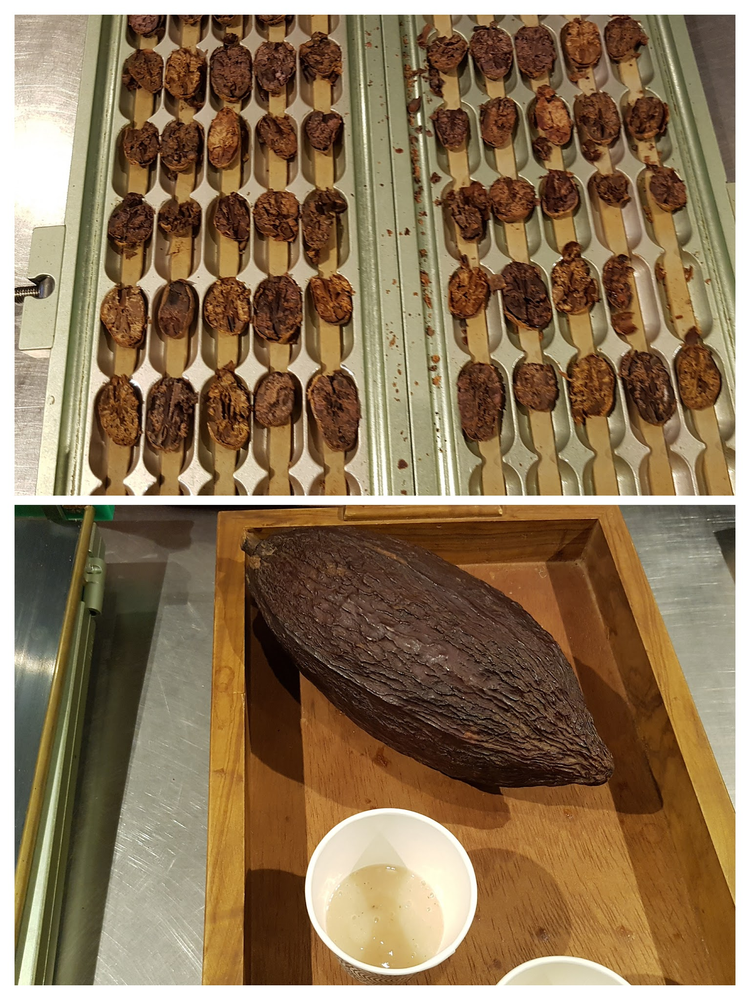 Not only did I taste their chocolates, but I also had a serving of the pulp of the cacao beans (bottom photo). The pulp tasted like Mangosteen, a superfood fruit that grows in tropical country – very common in South East Asia. I also had the opportunity to use their Magra (I call it bean guillotine) to check out their puro blanco beans from Peru! I've never tasted raw cacao beans like that before – imagine a burst of strawberry and jasmine flavor! I'd be very interested how this would turn into a chocolate!
n
Something to note however, it's not advisable to eat raw beans, the outside (the husk) of the raw beans can have e.coli and other organisms that are not good to consume. The raw beans are safe to handle, and the raw nibs (no husk) is ok to taste for comparison sake only. We made sure we disinfected our hands after touching the raw beans, before going back to the chocolate production area.
n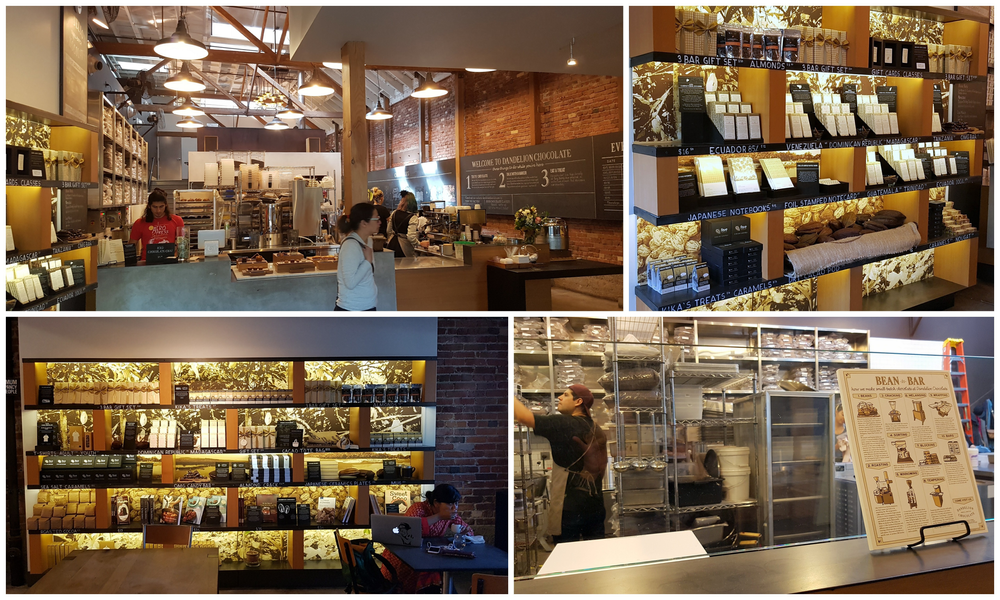 Dandelion Chocolate's factory space – retail, chocolate production area and dining area.
n
n
n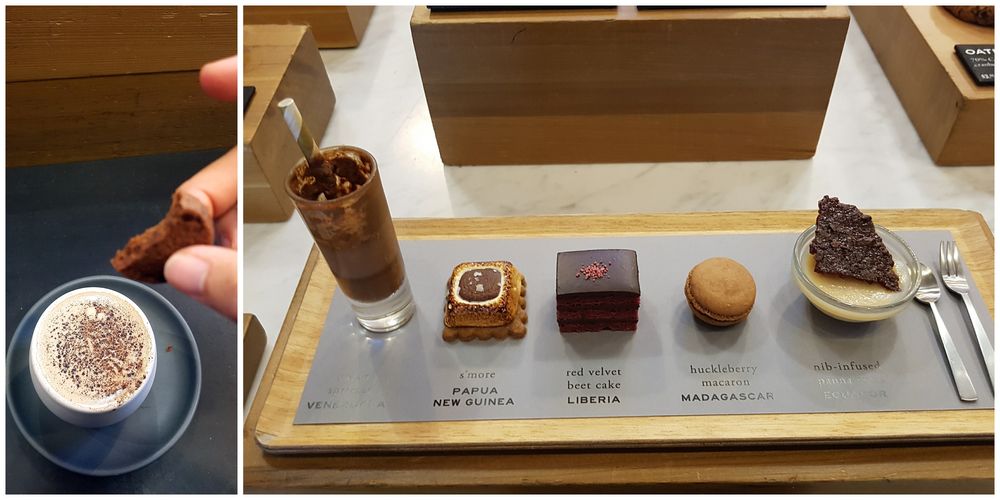 Their hot chocolate is so famous, they once had to deal with unblocking their pipes, due to massive production of their hot chocolate drink! They also have a pastry kitchen at the back that makes delicious pastries, making use of the chocolates that they produce in-house.
n
n
n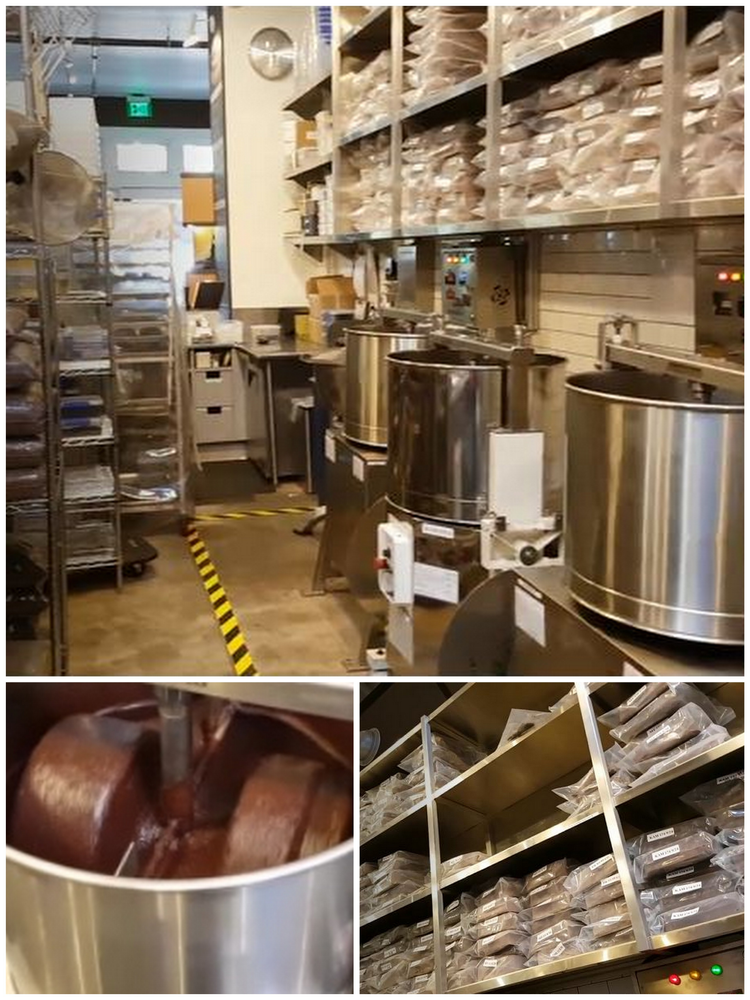 Dandelion only uses 2 ingredients in making their chocolate bars – cacao beans and sugar. By using these simple ingredients, the complex flavors of cacao beans are brought out. This is why it's important for them to source only fine flavor cacao beans. Of course I asked them of the possibility of bringing in fine cacao beans from the Philippines!
n
---
n
Recchuiti Confections
n
https://www.recchiuti.com
n
One Ferry Building, San Francisco
n
n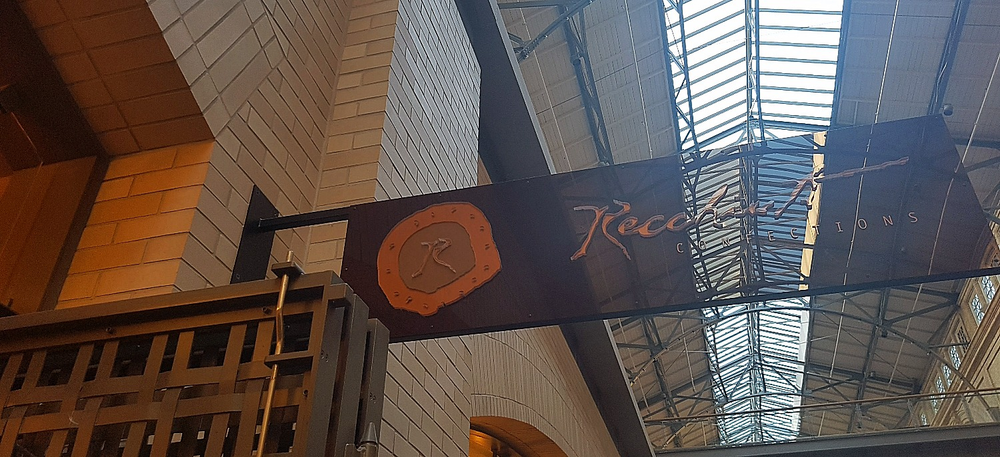 All confections from Recchuiti are made by hand using local California farmers' markets produce to create unique flavors on its truffles.
n
n
n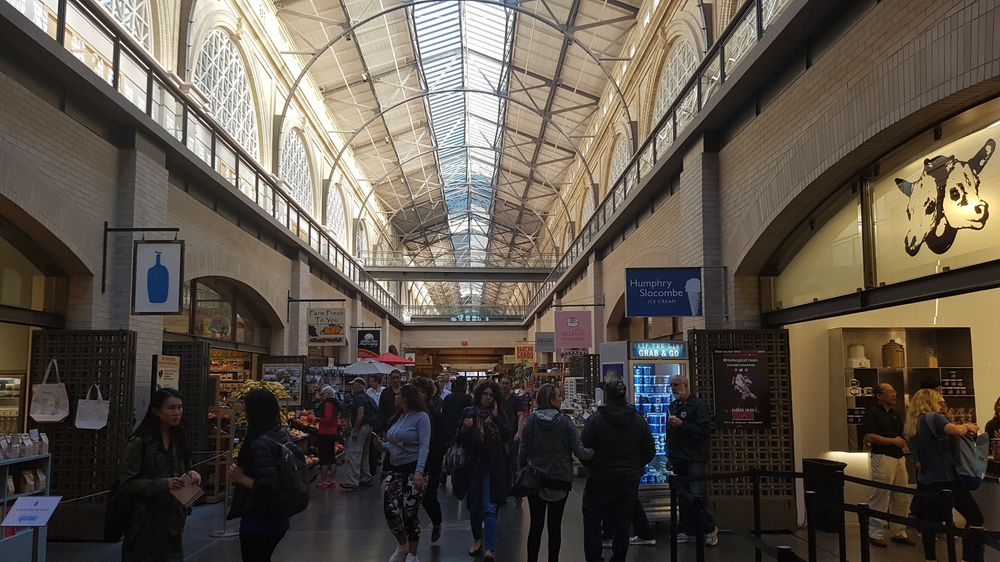 The store is located in One Ferry Building, a place for local farmers, artisan producers, and independent food businesses.
n
n
n
n

Boxes and boxes of handmade truffles…
n
n
n
n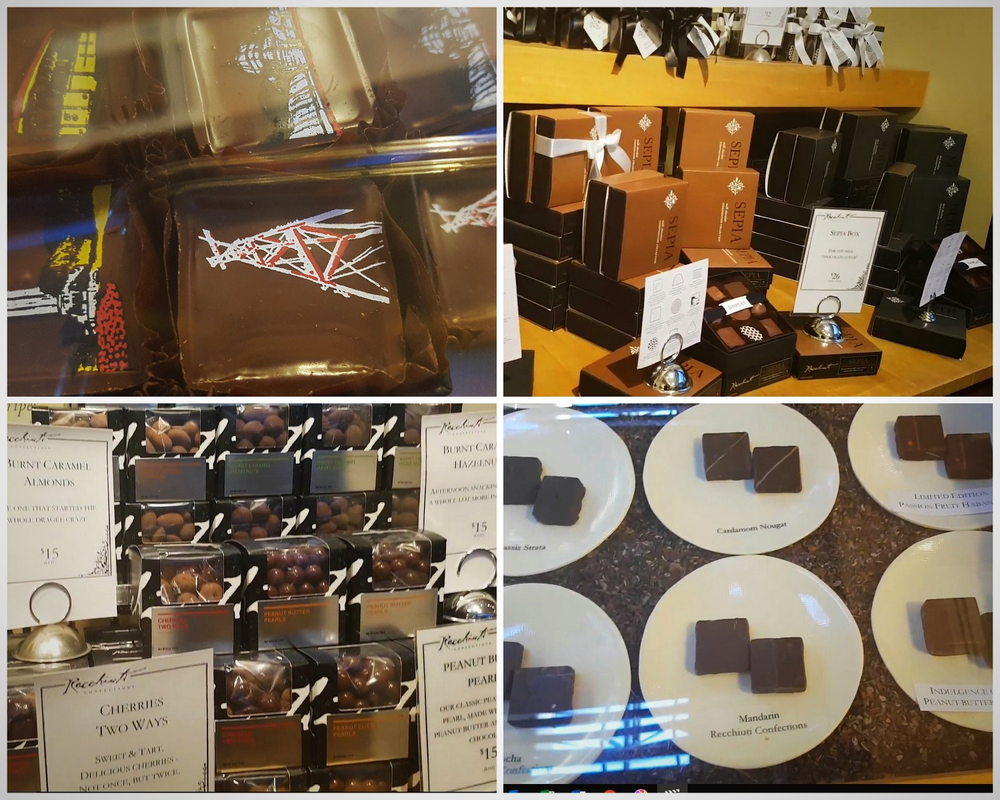 Truffles, boxes of truffles, chocolate balls…
n
n
---
n
n
La Cocina
n
http://www.lacocinasf.org/
n
One Ferry Building, San Francisco
n
n
At the recommendation of Ahmet from Gourmet Walks http://gourmetwalks.com/ , I tasted the truffles from NeoCocoa. They were divine! I was just about to pay for my purchase, but there was an elderly lady there who was curious about the edible bugs and wanted to try thme (you got that right, BUGS!), and she inspired (if she's brave enough, I should be too) me to be a little more adventurous, and so for the first time in my life I ate cultured bugs. Not the free range type!
n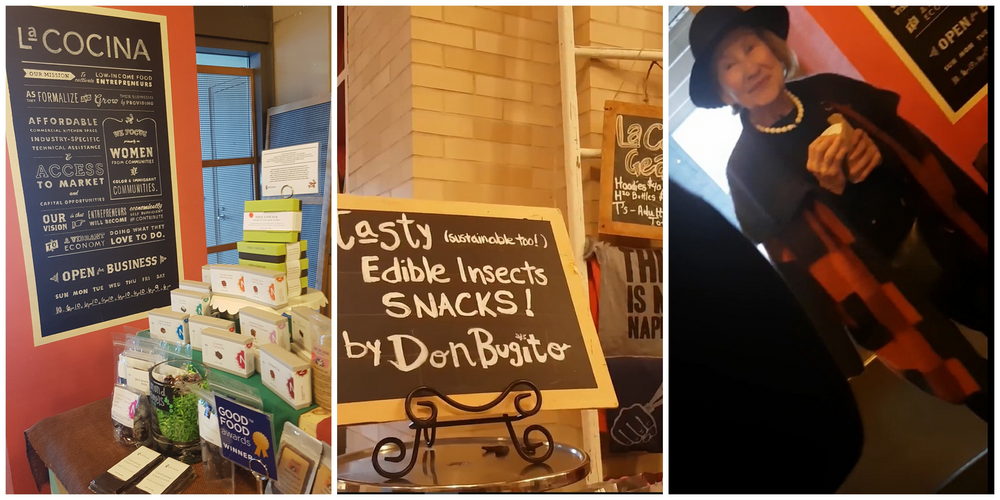 n
n
Watch my video here as I taste chocolate covered edible insects from Don Bugito:
https://www.youtube.com/watch?v=cdC5FXC9ksM
n
n
n
These bugs and worms were farm raised in Oakland, California and they are fed barley and carrots. Nobody wants free-range bugs! After they are roasted, the legs are removed before they're flavored, dipped in chocolates and packed!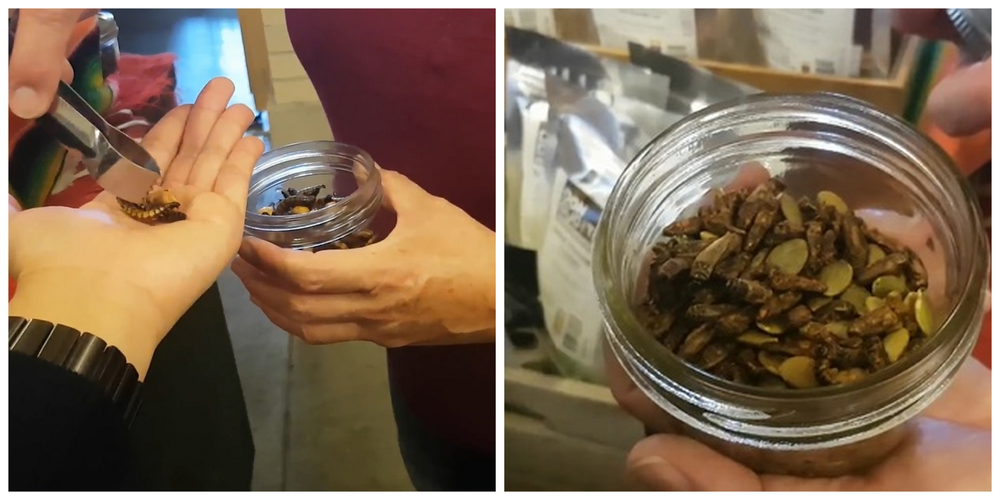 They're actually very earth friendly. They're also high in protein with less carbon foot print, AND, they add that unique texture to your chocolates!
n
n
n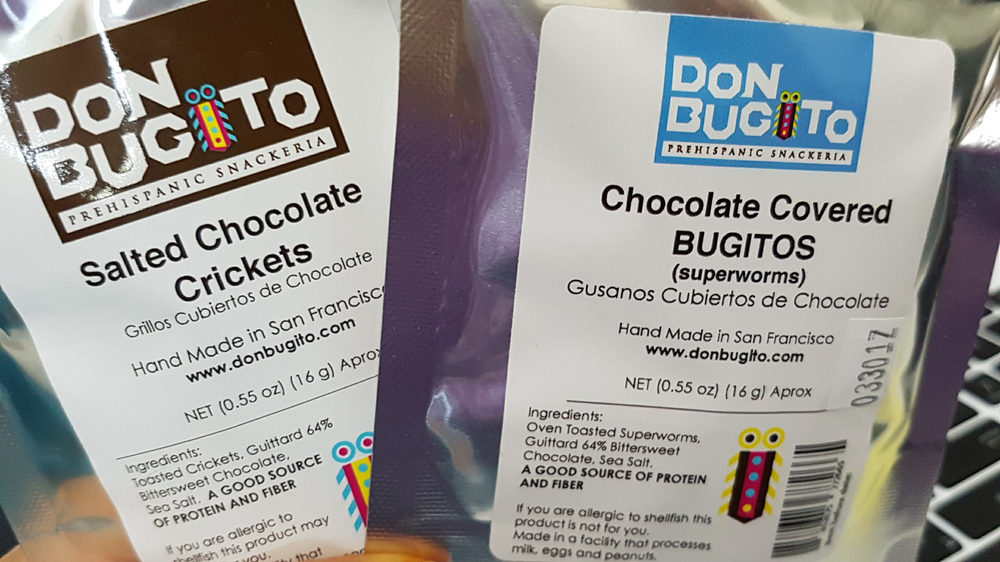 n
Worms, crickets, anyone?
n
n
n
To be continued…
#darkchocolate #chocolate #chocolatetasting #finechocolate #ATasteofAmerica #SanFrancisco #ChocolateTours #ChocolateTour #DirectTrade #FairTrade #SingleOrigin #ChocolateMaking #ArtisanChocolates #California #DandelionChocolate #DonBugito #LaCocina #Rechuiti #Truffles #Bonbon #EdibleInsect #SuperWorm #Cricket #FarmedInsects #OneFerryBuilding #MissionStreet #CacaoDoctor #CacaoDoctorTravels #SmallBatch #WestCoast