I've been asked, plenty of times, "Why go to the U.S. to study about chocolates, when Europe is THE place for THE best chocolates?"
n
n
The reason is that the bean-to-bar chocolate movement in the U.S. and North America is growing stronger than ever, surpassing even Belgium, Switzerland and the UK. The coffee industry is on its "third wave," producing high-quality coffee and treating it with the same reverence as fine wine, while chocolates, has now been for the past decade on a "chocolate-bean-to-bar renaissance." The burgeoning craft chocolate makers in the USA have a different approach in making chocolate bars; from sourcing beans, to creating new flavors, all the way up to production of bars. I witnessed this movement on my trip to the USA. There is emphasis on fair trade and sourcing directly from cacao farmers in order to benefit them better. Now this is exactly in tune with the spirit of the social enterprise we built at "OFW para sa Magsasaka". Chocolates that are artisanal and in our particular case, truly farm-to-bar.
n
n
Without further ado, here are the chocolate makers I visited in the United States:n
n
n
• Xocolatl, Atlanta, GeorgianKrogg Street Market, Atlantann http://www.xocolatlchocolate.com/
n
https://www.youtube.com/watch?v=BU4OI2fFozc
n
n
I contacted Xocolatl more than a month before my trip to see if they can make an exception and hold their "Tours and Tastings" on a Friday in their micro factory at Krogg Street Market. I got a very quick reply from Elaine, confirming that they would be happy to accommodate! A personalized tour, and free of charge, too! She said it's on the house, as I do belong in the cacao value chain! Wow.
n
n
Elaine Read, I later found out was doing humanitarian international development relief work while her husband Matt Weyandt, was into political work before they became co-founders of Xocolatl. Their family was growing when they decided they were going to travel and stay in Costa Rica indefinitely and that's where they discovered cacao and learned how to make dark chocolate bars. Without any food background, they pushed on to chase this new passion and decided to come back to the US and start making chocolates full time.
n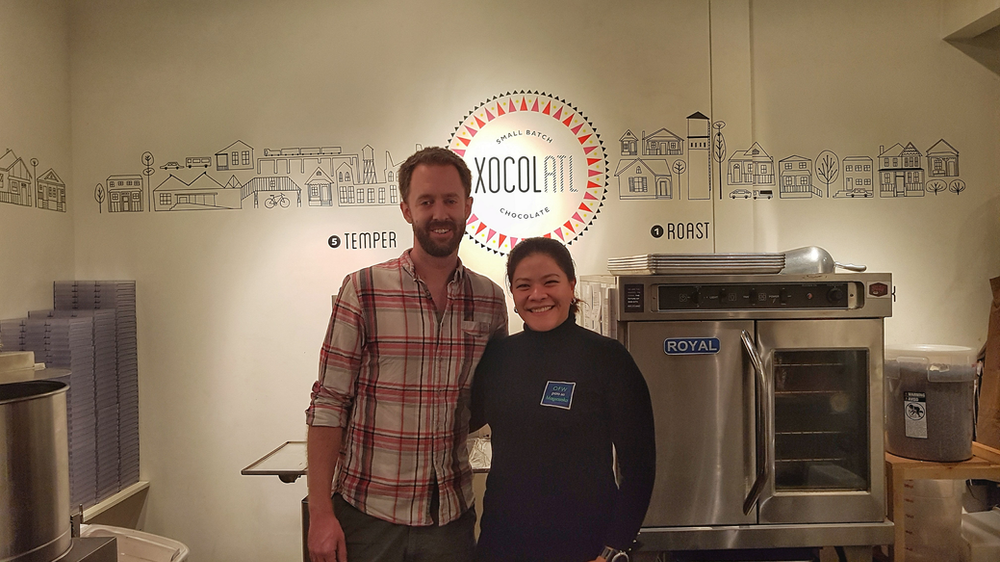 OPM Co-founder, Luchie Suguitan picture with Matt Weyandt, Co-founder of Xocolatl.
n
n
n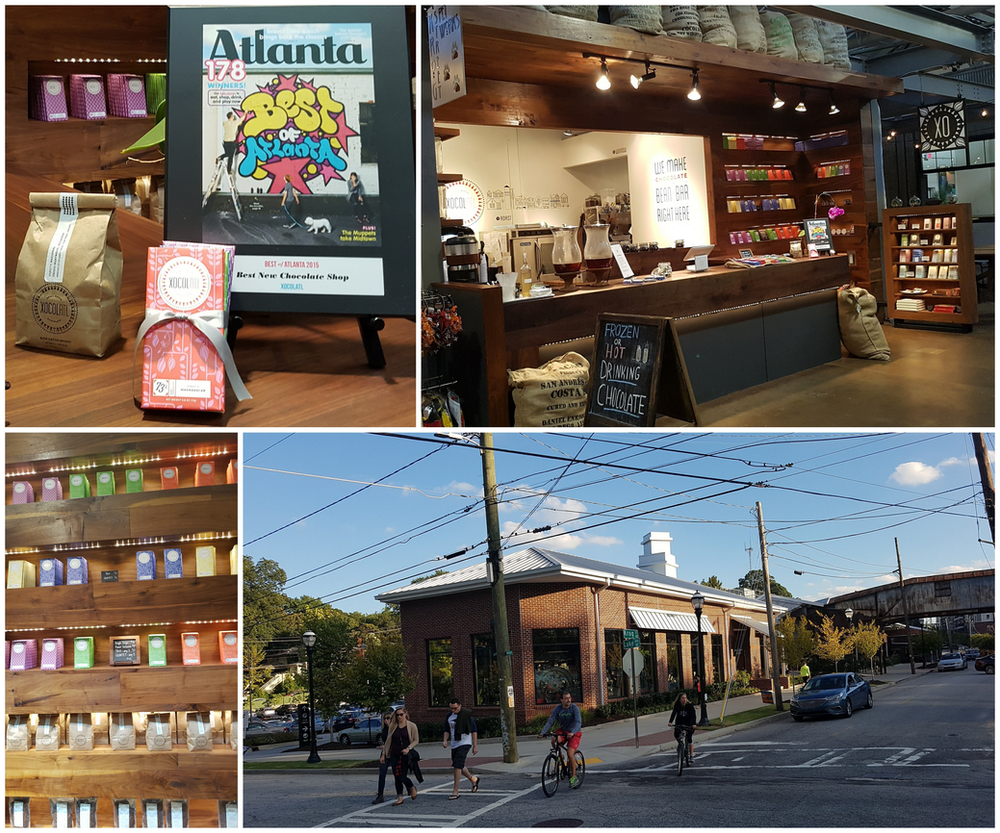 Xocolatl's micro-factory is located in the hip neighborhood of Krogg Street, Atlanta.
n
n
n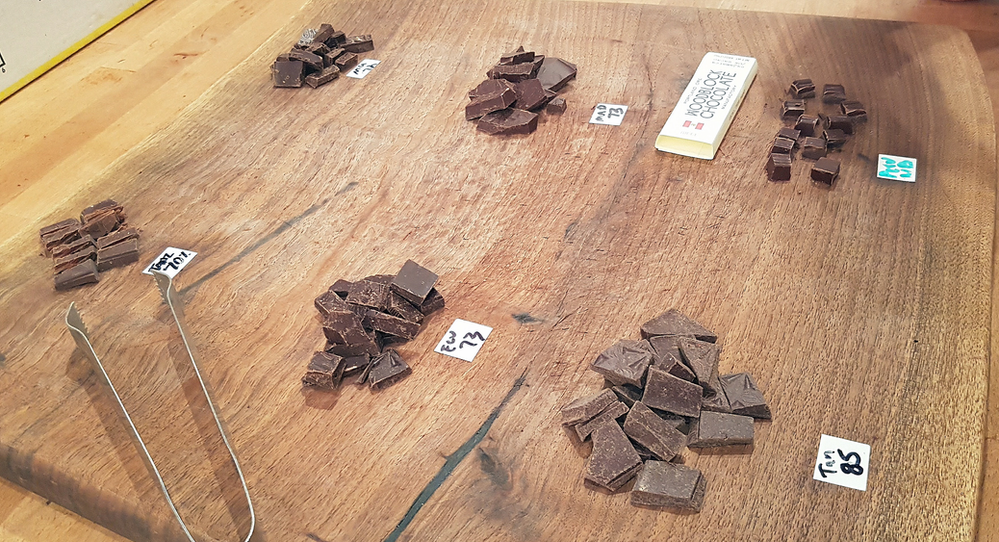 Tasting Xocolatl's chocolates, including one from Woodblock Chocolate. My favorite is Xocolatl's single-original Madagascar 73%.
n
n
n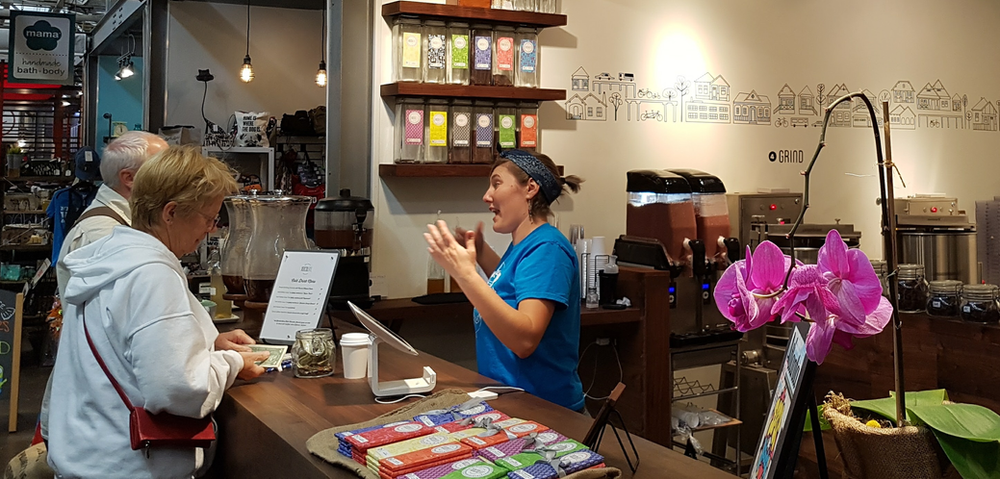 Kelsey of Xocolatl, passionately explaining their products and the process of chocolate making to their customers.
n
n
n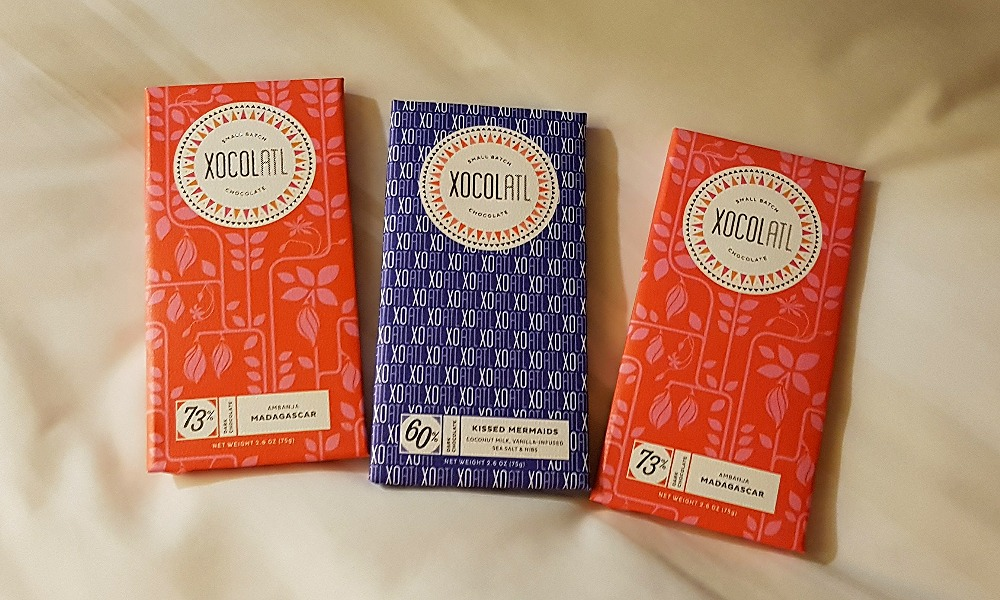 My two favorite bars from Xocolatl. Single Origin Madagascar 73% and Kissed Mermaid – made with coconut milk with inclusion of sea salt.
n
n
n
On the day of my appointment, Matt himself welcomed me and explained that they were in the middle of moving to a bigger space. Even on a super busy day of the week, Matt was so accommodating and so helpful in answering my questions. I cannot thank him enough. Thank you, Matt and the Xocolatl team!n
n
---
n
n
• Hexx Chocolate and Confexxions, Las Vegas, NevadannParis Hotel, Las Vegasnnhttp://www.hexxchocolate.com/
n
https://www.youtube.com/watch?v=BGRkWDGxG2U
n
n
n
Stepping into Hexx Confexxions is like going into Candylicious in Dubai! Craft bean-to-bar chocolate-making, Vegas Style!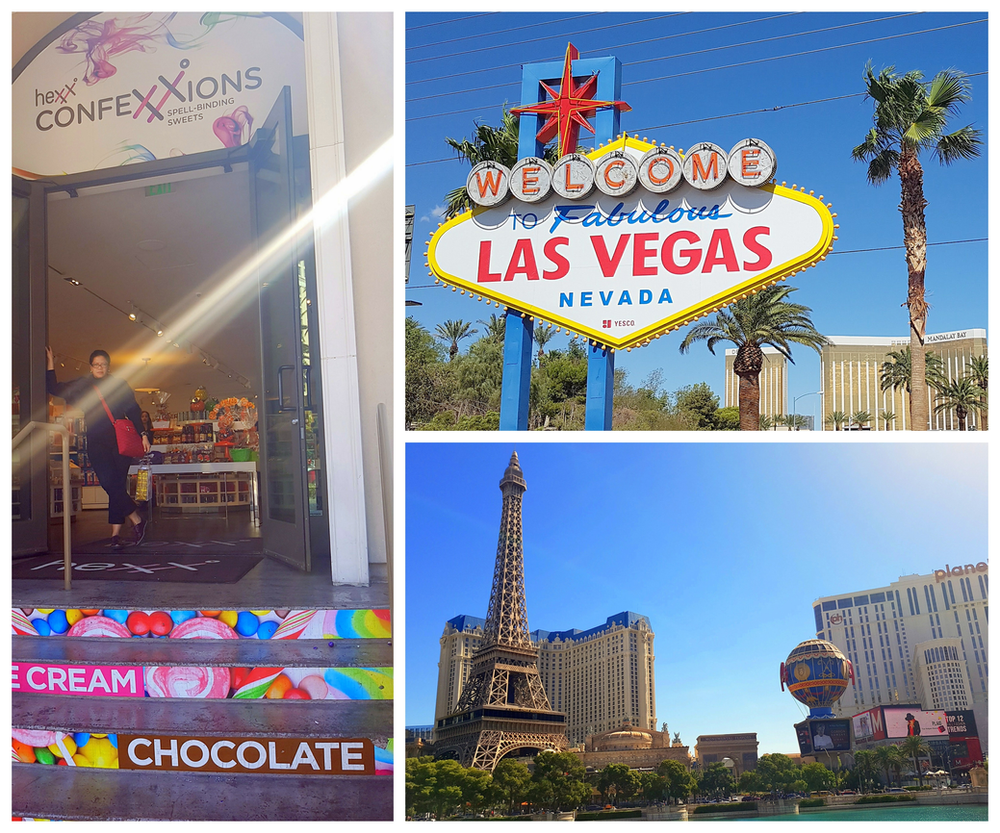 They have different kinds of confections, ice cream, desserts and many other colorful retail items. Hexx also has a full scale dining area, and they start serving from breakfast.
n
n
n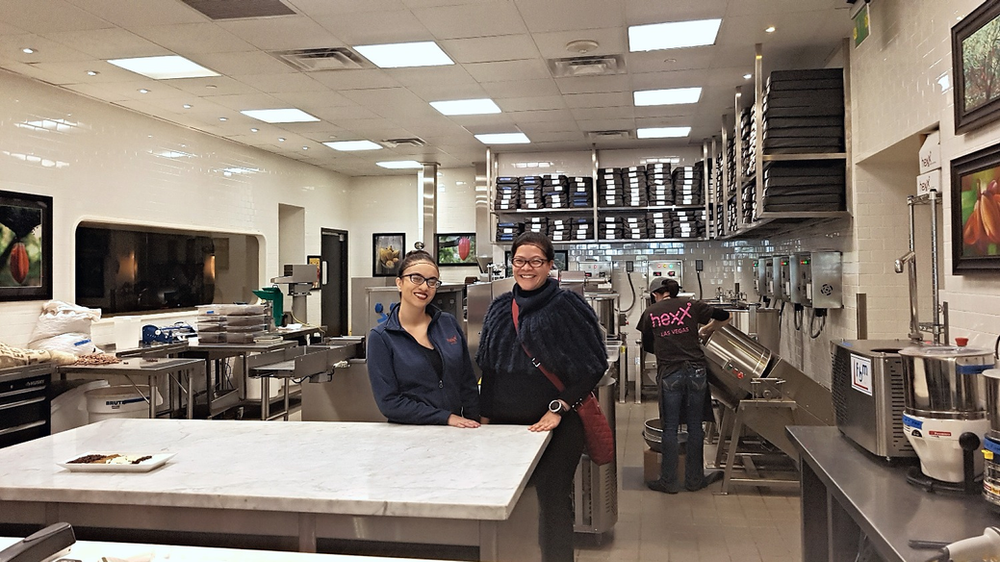 You see those square blocks on top of the shelves? Those are aged chocolates that will be melted and then later molded into chocolate bars.
n
n
n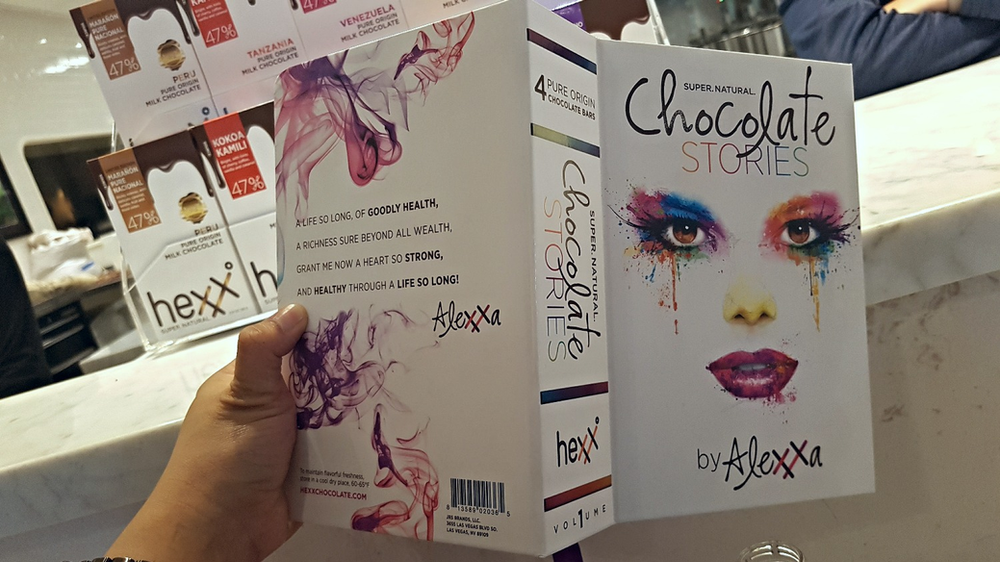 The creators of HEXX, created their muse named Alexxa. She is the embodiment of the influences and aspirations of the creators themselves, and it represents the different people they met, places and experiences from their travels around the world. Their stories are Alexa's portrait adorns the wall of HEXX.
n
n
n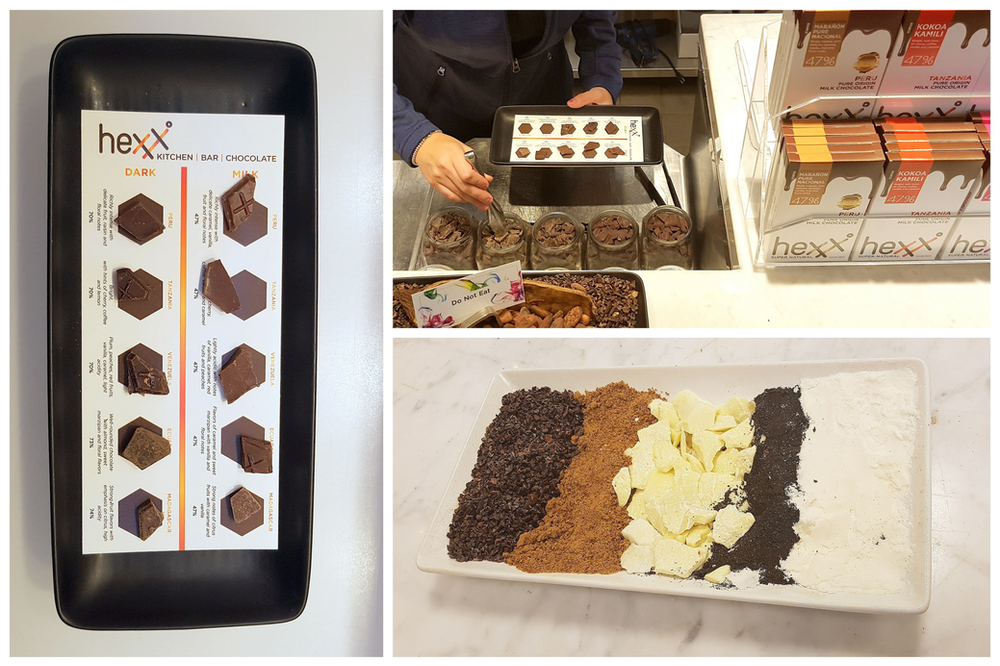 Left to right: Hexx's chocolate tasting sheet, with their dark and milk chocolate pieces. On the lower left part of the photo, shows the ingredients used for making a milk chocolate – cacao nibs, oraganic brown sugar, cocoa butter, vanilla and milk solids.
n
n
n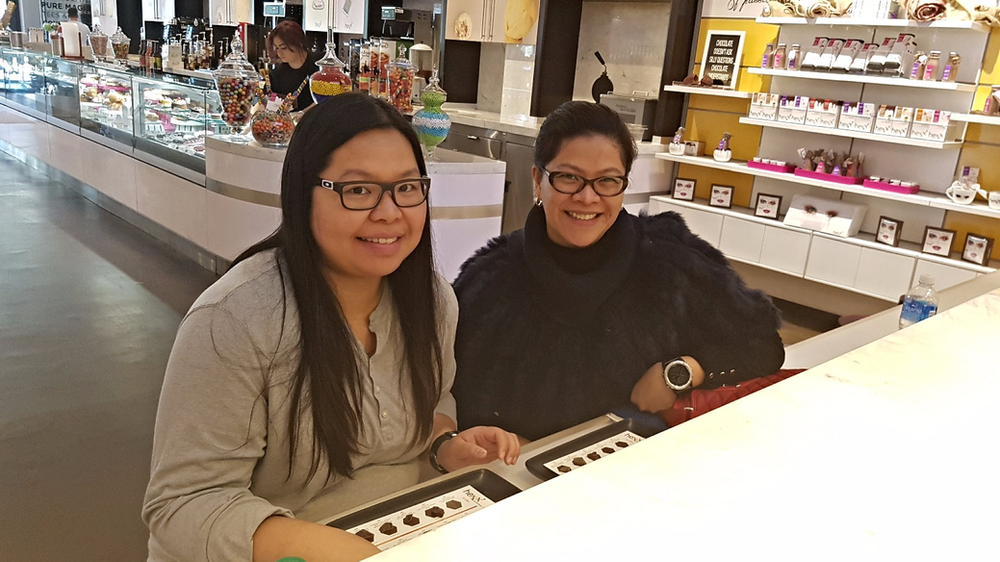 nnI share my Hexxperience with my high school best friend who recently moved to Las Vegas a month ago. So we're both exploring Vegas together!
n
n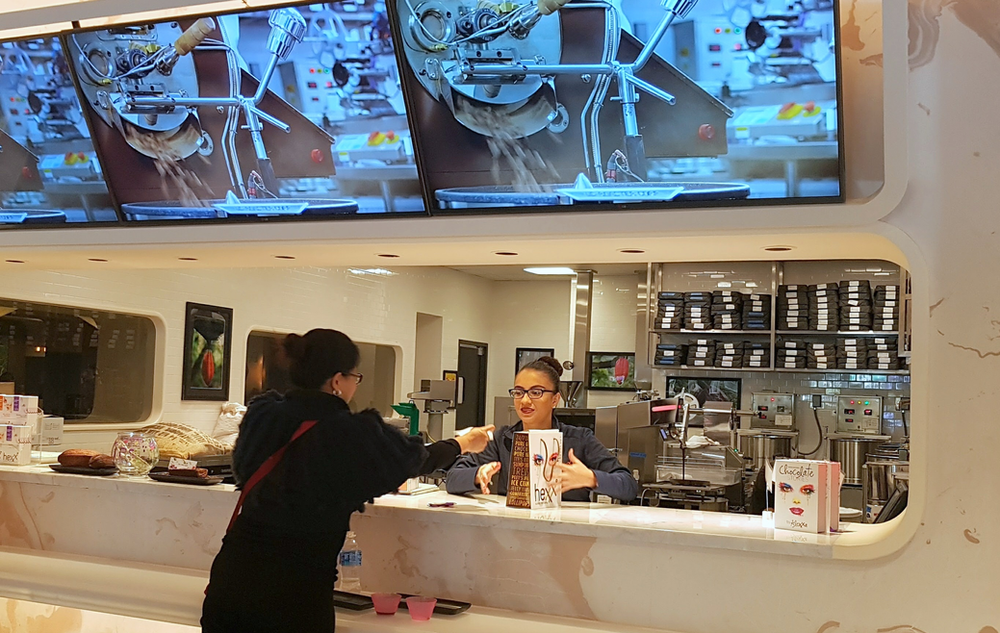 I'm glad very glad to know that Hexx does dark milk chocolate bars, so I bought a box of their bars. Usually a milk chocolate bar would only have 25% of cacao in it, but Hexx does their milk chocolates with 47%.n
n
n
Have you tasted any of their chocolates? I'd love to hear what you think.
n
n
That's it for now, and more to come from my journal.
n
n
Say Cacao!
n