n
An afternoon of beautiful January weather, 16 chocolates to taste, 13 of which were hand-crafted by yours truly, fine chocolates from Madagascar, Tanzania and Ecuador and even chocolates with interesting inclusion – crickets! OPM could only think of the most perfect group of people to participate in its first chocolate tasting session – OPM's Charter Investors.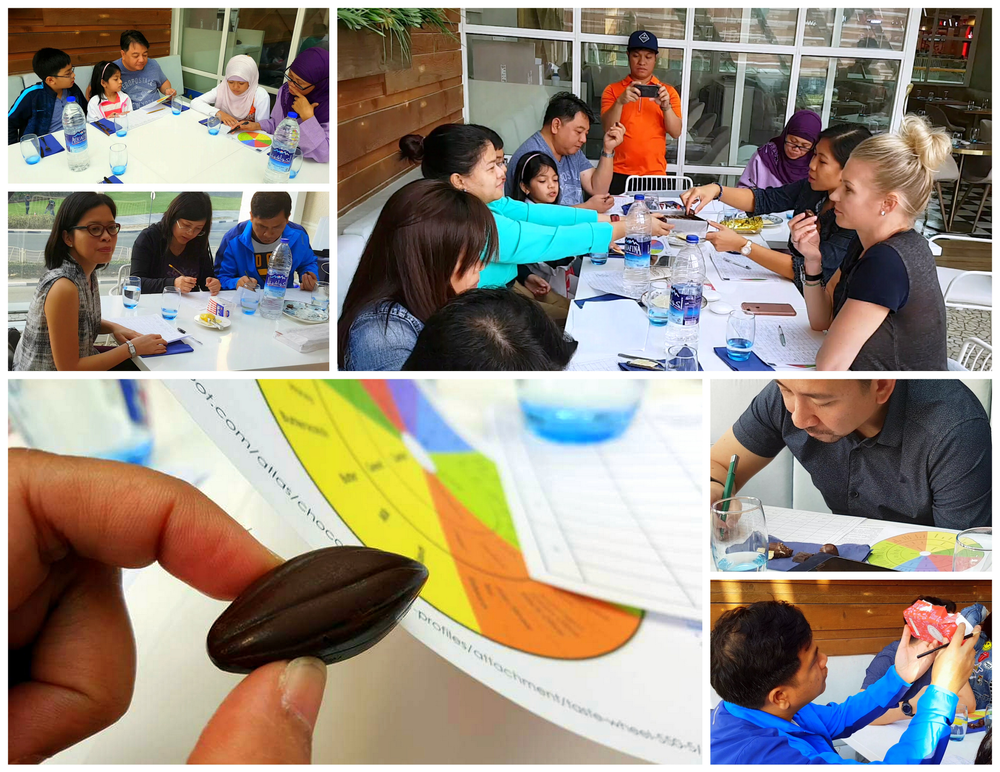 n
nnSometimes. we can't find the right words to describe what we taste, so over the months, I've developed this chocolate tasting info-graphic, that is straightforward and basic enough to guide someone who eats chocolates for pleasure, or one who is starting to develop one's palate for chocolate tasting.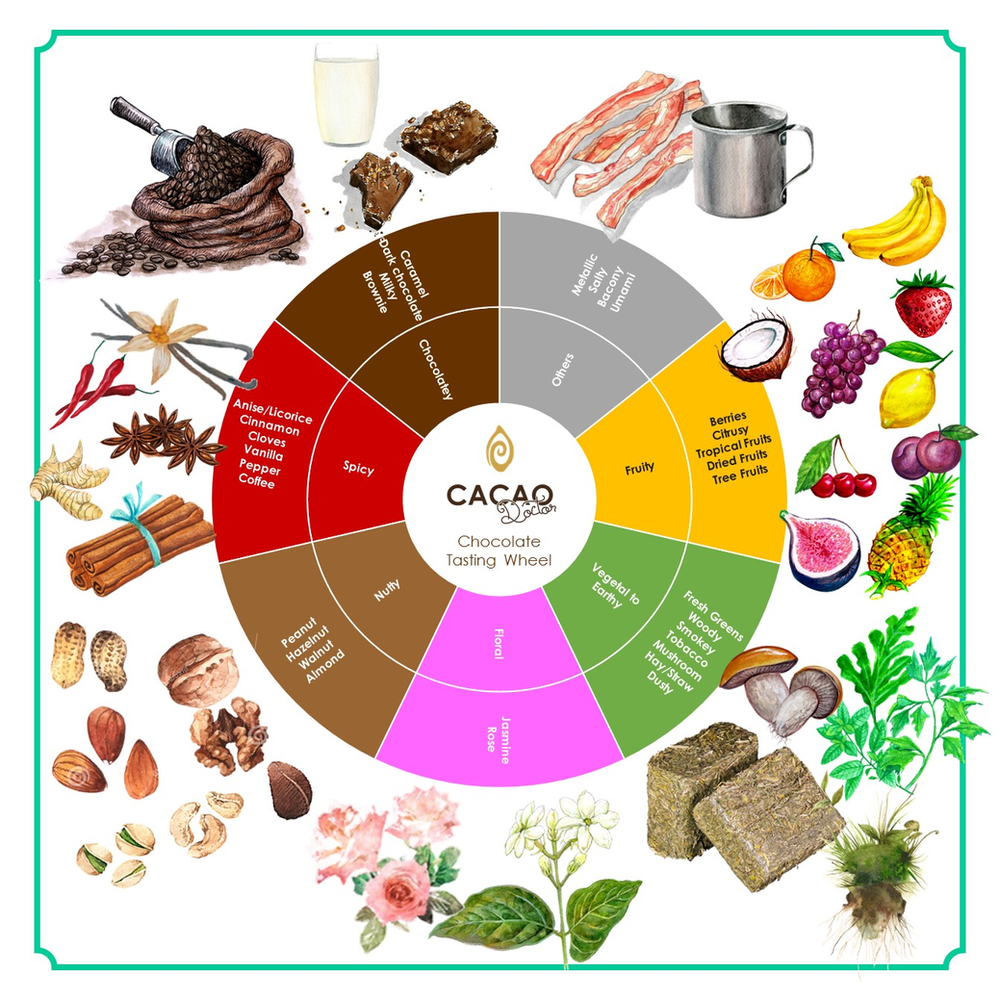 n
The Blind chocolate tasting held is for 5 dark milk chocolate – everything made with the same ingredients, roast profile, % of cacao and hours spent in the grinder and concher. Guess which one is the everyone's favorite?! 🙂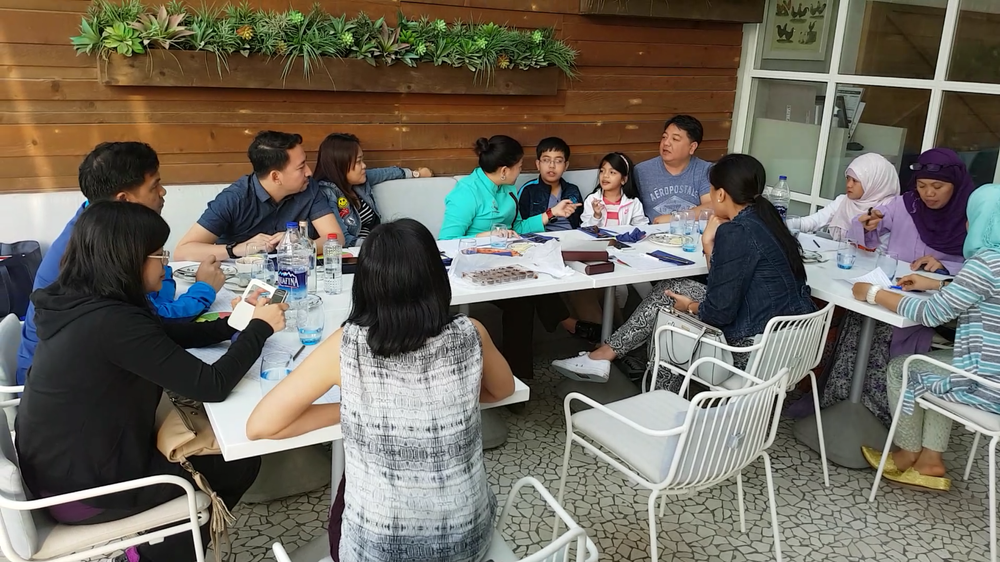 n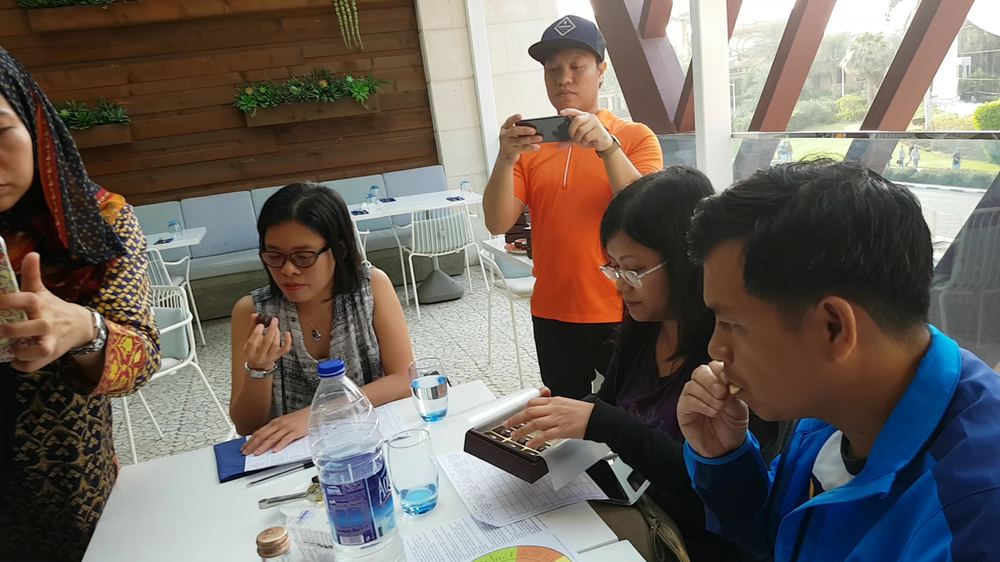 n
n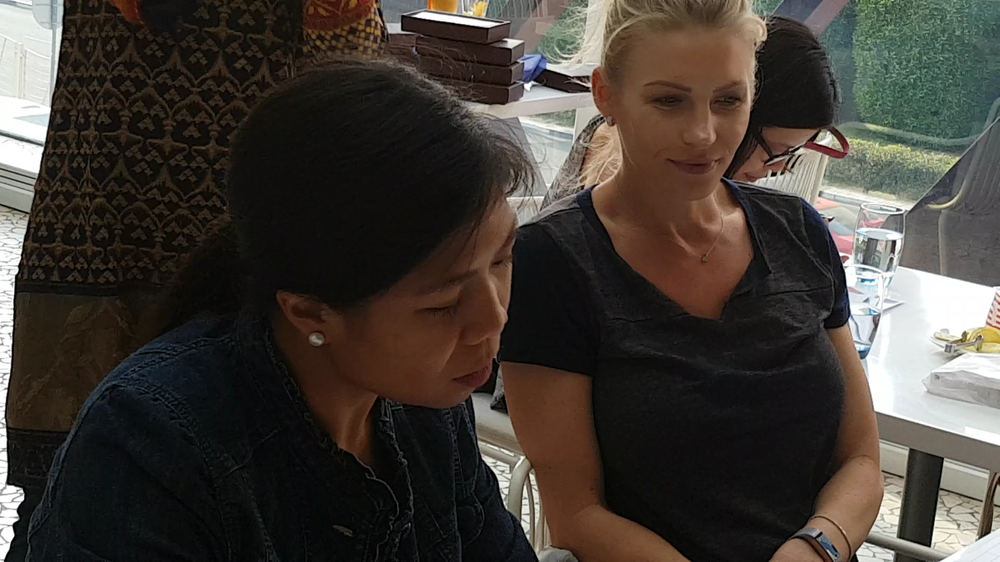 n
n
n
Choices, choices.
Personally, I find that my taste buds tire after the 5th chocolate for each flight. Normally a professional chocolate taster (yup, it's a professional job!) would only taste 3-5 chocolates per flight per day. First thing in the morning, when the stomach is still empty, not yet influenced with different flavors of food eaten or drank during the day. The palates are are cleaned by eating plain crackers, followed by washing it off with room temperature water.
n
n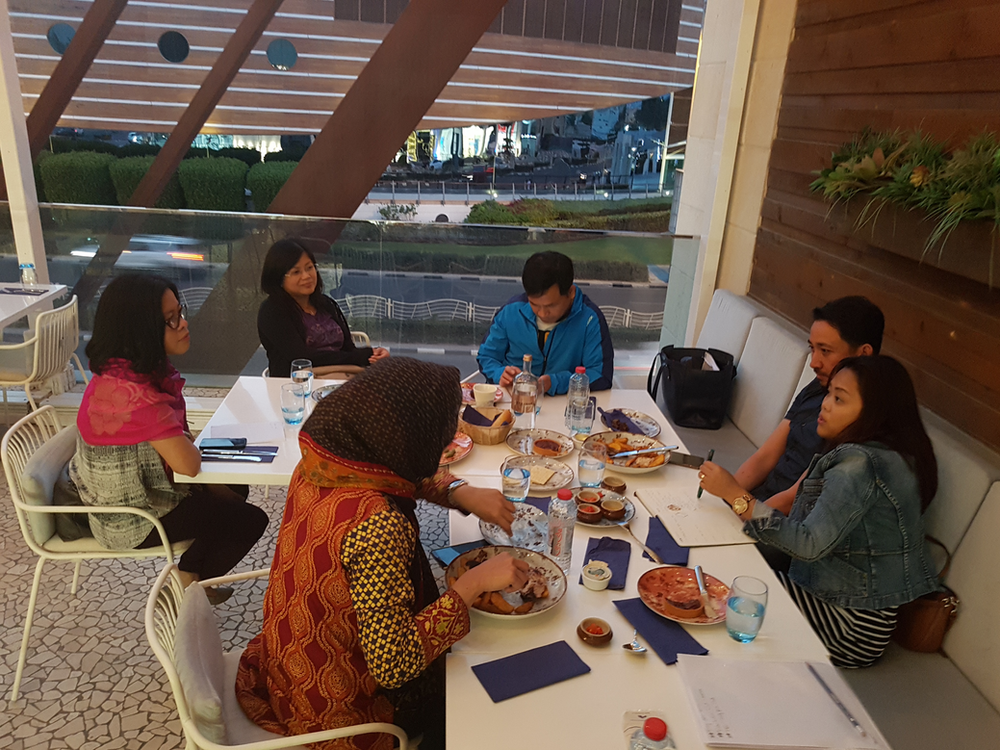 Some of us stayed till early dinner, for something savoury!
n
n
n
So which of the chocolates is the favorite? It was chocolate no. 4 – the chocolates made using the beans from the OPM Farms in Agusan del Sur. A unanimous favorite.*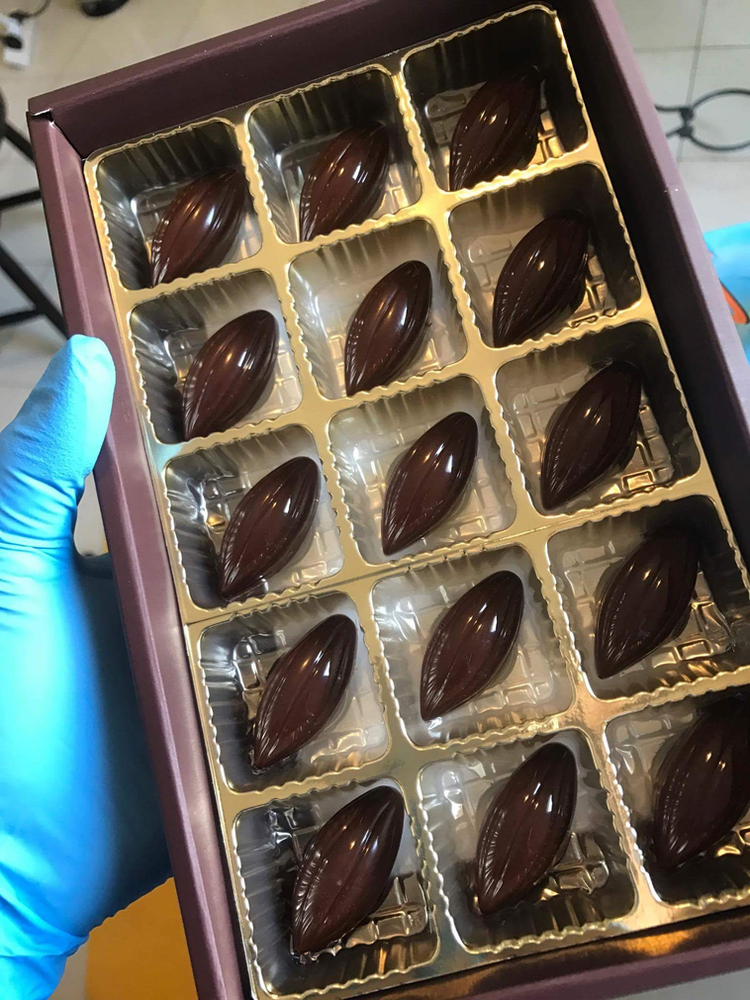 I nicely tempered chocolate, shows a perfect shine! But the true test of the chocolate-maker or chocolatier's skills on tempering is the snap sound it makes when you break it!
n
n
n
n
We asked the feedback of our young guests, and this is what they thought about after eating 16 chocolates! 🙂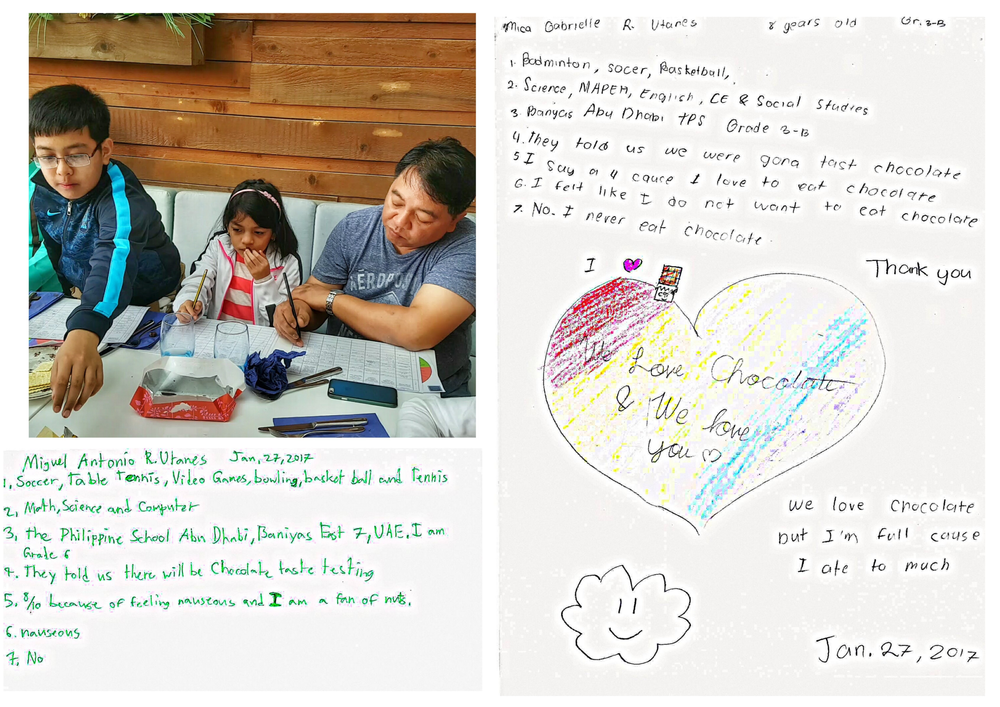 n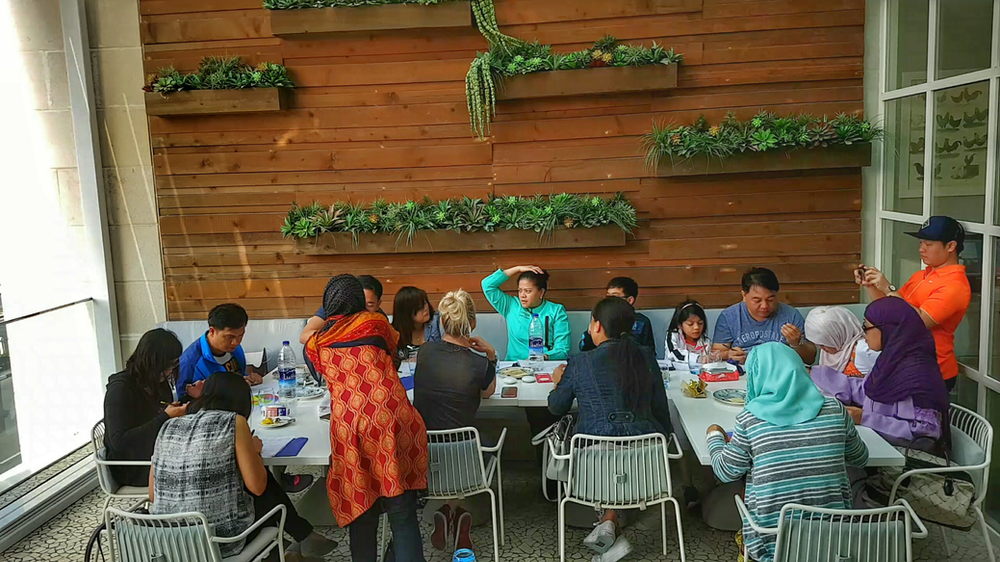 OPM Charter Investors' Chocolate Tasting.
n
n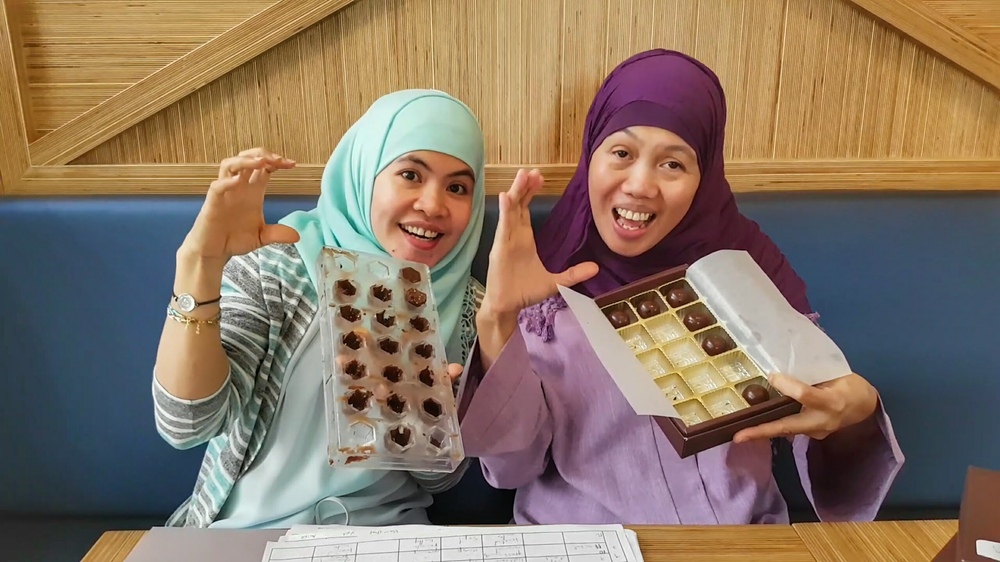 Say "Cacao!"
n
n
n
n
n
*The full result of the chocolate tasting will be posted as we update this post. So watch this space! 🙂
n
n
n
n